38 Queen St, Harrisville QLD 4307, 20min from Yamanto (Ipswich) off Cunningham Hyw towards Boonah.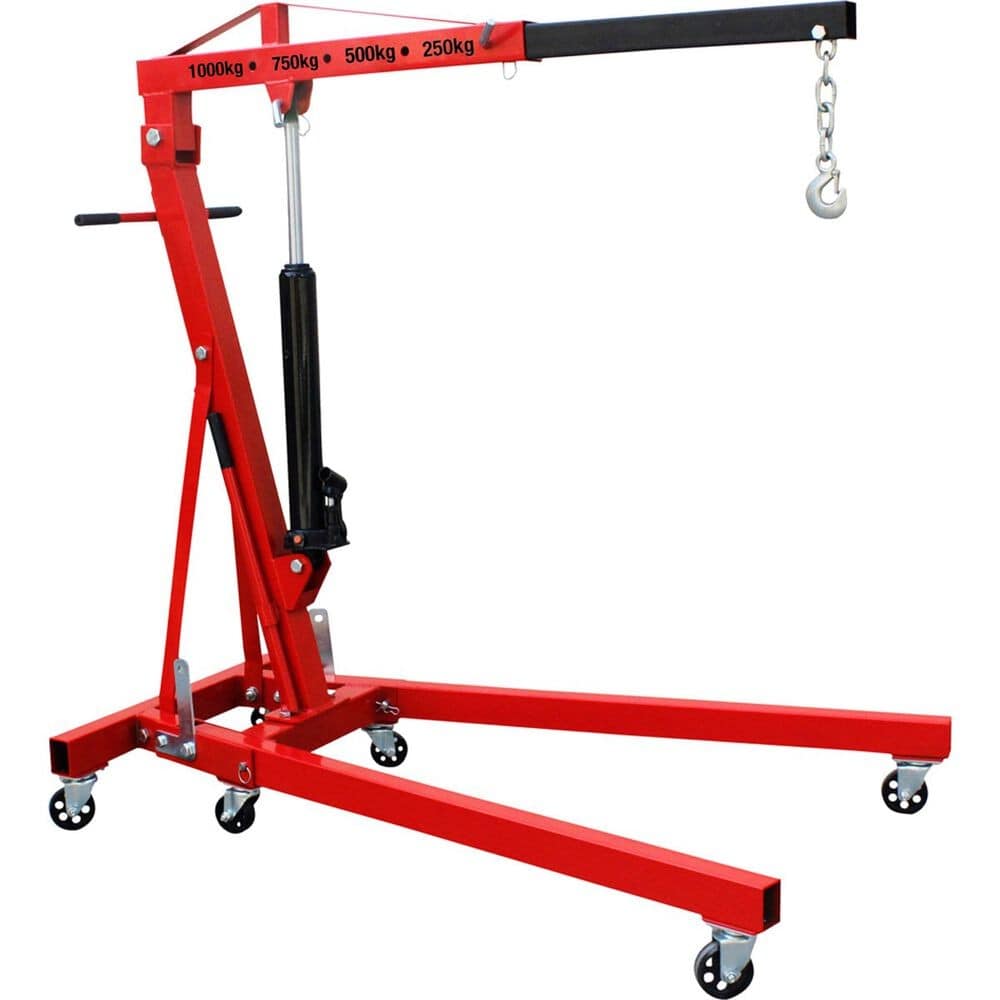 Product Info:
Got an engine bay which needs to be empty? Here's a few specific tools you'll need to pluck an engine from its home. It all begins with an engine crane because this job needs more than muscle. With an all-steel, powder-coated construction and a 1-tonne lifting capacity; the SCA folding engine crane is just what you need.
Adjust the boom arm to suit the engine weight and vehicle type. It's good for 1000 kilos at the shortest adjustment, and 250 kilos at the longest. Once that engine is free of its mounts, 6 castor wheels allow you to move it easily, and the whole assembly folds up nice and compact for storage when you're done.
But let's not get too far ahead, you need a reliable means to connect that crane to the engine! The SCA Engine Leveller is the perfect companion for an engine crane. The all-steel build and red powder-coating matches the engine crane. It provides four mounting points to your engine and will balance up to 540kg of motor. Connect the top of this device to your engine crane hook and now you have more control as you perform the lift. Just give the plastic handle a spin to level the engine out as needed.
Now you've got an engine which needs a new home. How about an engine stand? This is perfect if you'll be performing some work on the engine. It can handle up to 560kg, and with four steel castor wheels, it's easy to shift your engine around the shop. Four adjustable mounting arms provide flexible options for your engine. Once firmly affixed, you've got the perfect working height, and the entire engine can be rotated 360 degrees. Removing, rebuilding or reinstalling. These bits of gear will make your task a breeze.
Features:
Heavy duty steel construction with red powder coating for improved corrosion and abrasion resistance
Extendable boom arm enables easy lifting of 250 - 1000kg
Folding legs with locking pins for improved safety and space saving when in storage
Six steel swivel castors for easy mobility on flat workshop or garage surfaces SCA Engine Crane Folding 1000kg
Load Capacity: 1000kg
Lifting Range @ 250kg: 0 - 1865mm
Lifting Range @ 500kg: 0 - 1765mm
Lifting Range @ 750kg: 155 - 1670mm
Lifting Range @ 1000kg: 325 - 1570mm
Assembled Base Dimensions: 960 x 1445mm
Weight: 72kg
PLEASE CALL OR SMS on 0438 382 666 to check availability or to book. Thank you.
*** PARTY HIRE pickup and return is from our yard at 38 Queen St, Harrisville, 20min off Cunningham Hwy towards Boonah / Kalbar, 25min from Ipswich.
ENGINE CRANE fee will be: HIRE FEE + BOND = ?????
Spit Rotisserie and Trailer Hire Fees and Bond are all paid in CASH and the bond of $100.00, and is fully refunded* when equipment is returned on due date and time, clean and undamaged*.
"
ENGINE CRANE
"
- on the day of "Hire" you will pay "Hire Fees" plus the "Hire Bond" all in cash or card. Then the "HIRE Contract" is signed by you and you will be given a copy of the signed contract at the time of pickup or delivery of the Hired Equipment. Credit card facilities are avaliable for payment however fees apply and bond return can take 10-14 business days to return to your account after refund to credit cards.
ID - DRIVERS LICENCE and CREDIT (or DEBIT) CARD
are mandatory for hire contract and both physical cards and the owners of both cards must be present to sign at commencment of hiring trailers.
Please see our "Terms and Conditions" for full details of your requirements to hire our Party Equipment.
"SPIT ROTISSERIE & TRAILER HIRE".
UPTO 24HRS = $50 (Pickup / Return only)
2 DAYS = $90 (Pickup / Return upto 48hrs only)
3 DAYS = $130 (Pickup / Return
upto 72hrs only
)
4 DAYS = $170 (Pickup / Return upto 96hrs only)
5 DAYS = $200 (Pickup / Return upto 120hrs only)
6 DAYS = FREE (6th day free after 5 days continuous hire)
7 DAYS = FREE (7th day free after 6 days continuous hire)
1 EXTRA DAY = $40 (in addition to any days hire or week hire)
1 EXTRA WEEK = $150 (1 additional week after 1st week continuous hire)
$100 DELIVERY AND COLLECTION SERVICE within 50km driving from Harrisville Q4307.
** PREFERRED PICKUP and RETURN TIMINGS
~ Weekdays 7am - 8am & 4pm - 5pm (or by pre-arranged times by appointment).
~ Weekends 8am - 9am & 4pm - 5pm (or by pre-arranged times by appointment).
~ Public Holidays - by pre-arranged times by appointment.
(*) Refer to T&Cs for further details.
*** PARTY HIRE pickup and return is from our yard at 38 Queen St, Harrisville, 20min off Cunningham Hwy towards Boonah / Kalbar, 25min from Ipswich.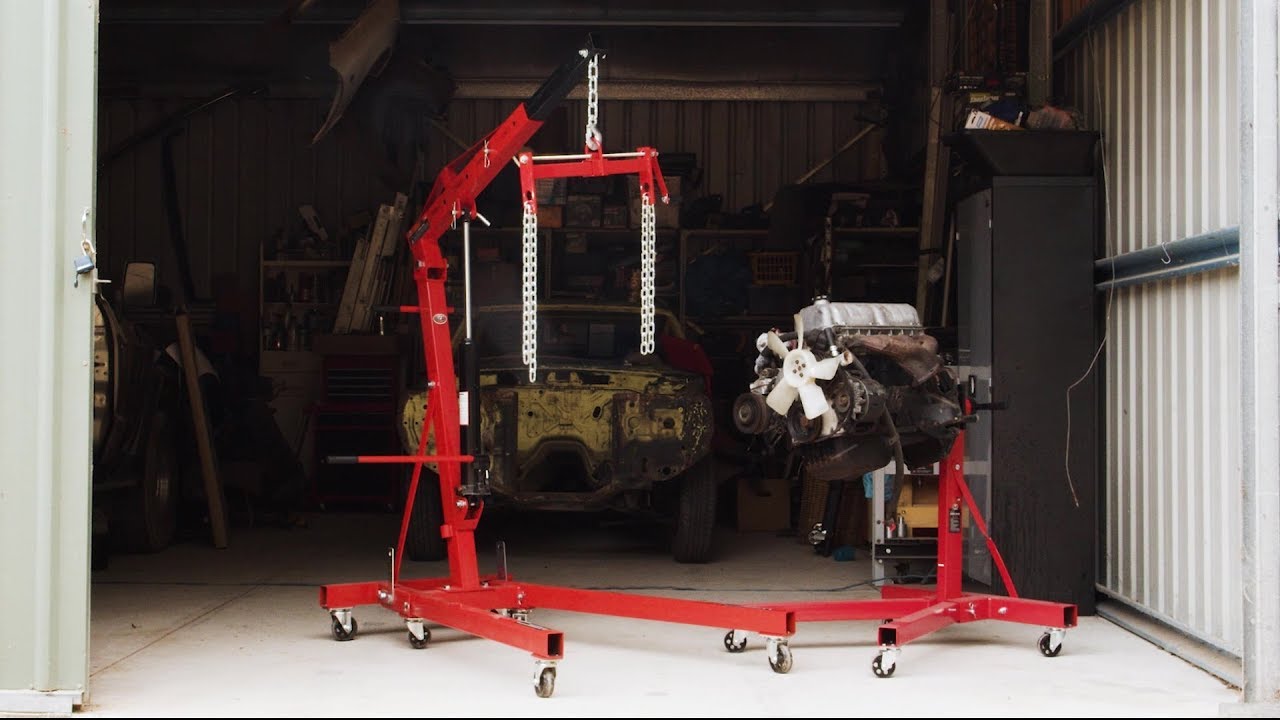 Payments:
* Payment is to be made at time of completion of removal by CASH or with Credit Card via "PayPal Here" mobile eftpos app.
(2.15% CC TAP Surcharge on "Square POS" | 2.4% Manual Card Entry or Recurring Debt Surcharge on "Square POS).
We are owned and operated by a family of seven. We provide professional services such as Truck Dry Hire, Motorhome Hire, Trailer Hire, Coldroom Hire, Spit Roast Hire, PA / Karaoke Music Systems and DINGO Dry Hire.
We provide quality equipment and guaranteed our services to be fast, efficient, and hassle free.
With over a combined 35 years government and private sector experience in HR, Supply and Logistic Management, we strive to put the same professionalism into all the services we provide and contract to you.
Our Management and Staff have decades of combined experience in business and trade expertise, and we guarantee the Hire Services we provide to you.
We are happy to assist you with any advice or queries with our contact details listed on the contacts page.
E:
sales@cheapaway.com.au
T: 0438 382 666